FAQs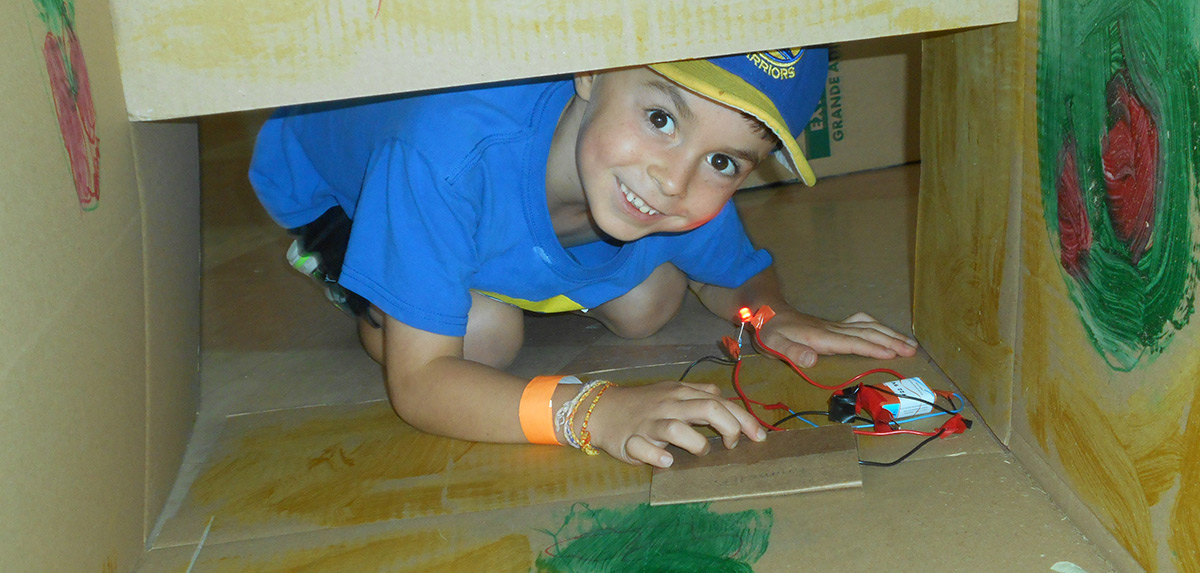 Got a question? We have the answers.
How does COVID-19 impact summer 2023 plans?
We continue to monitor and will adhere to guidance from health authorities as we move forward.
Our masking policies will be aligned with local health authority requirements at the time camp is taking place.
Camp Doodles staff will be vaccinated, and while we encourage campers who are eligible to be vaccinated to get vaccinated, there is no requirement for campers.
If we are unable to host camp or need to cancel registrations to limit camp size (first come first served basis) due to changing health authority orders, affected families will receive 100% refund.
"Be safe" is our first rule of camp! To make sure that we are taking all reasonable precautions, below are some of the additional preventive measures to mitigate the risks of transmission.
Daily sanitation wipe down of activity areas
Additional sanitation supplies such as hand sanitizers and/or wipes will be available during check-in and used throughout the camp day before/after all activities
Strict adherence to our extensive health and safety protocols as an ACA accredited camp
Refund and cancellation policy
January 1st – March 31st: 100% refund.
April 1st – May 31st: $25 cancellation fee per week cancelled and the remainder will be refunded.
Beginning June 1st: $50 cancellation fee per week cancelled and the remainder will be credited for future use. We can also swap weeks if there is space available.
Swap and cancellation requests must be made by the Wednesday prior to weekly start and partially completed sessions are not eligible.
Please email all requests to team@campdoodles.com.
What does a day at Camp Doodles look like?
Our Primo and Spark programs are on separate schedules, and each has its own instructors and coaches.
The Primo program offers two labs, a nap/rest period after lunch, and plenty of outdoor time in-between. Here is a sample daily schedule but our instructors have some flexibility to adjust where necessary. If the campers are deeply engaged in a lab activity, we are happy to let it go a bit longer.
The Spark program offers four activity blocks, maker-lab, art-lab, X-lab, and sports & games. There's also free play time during the lunch hour and here is a sample daily schedule. Please note that the order of activities do vary day-to-day and among age groups.
On Fridays, we often have simple cooking activities such as pancakes so leave some room for a second breakfast. Depending on the location and at the discretion of our Site Directors, some sites also have water days or scooter days during sports & games.
Do you have any promotional discounts?
Glad you asked and yes we do! The biggest savings opportunity is at the start of the registration season where we offer up to $30 off of the regular price for every week registered, in addition to discounts for registering for multiple weeks. These savings can add up quickly!
Do you offer financial assistance?
We believe in the power of summer camp for every child and provide up to 60% assistance! At least 5% of registration fees collected goes towards families who can use the help and every year, we offer thousands of dollars in scholarships. To apply, please complete this form.
Assistance level is on a sliding scale if your household income is below the median income estimates from the Department of Housing and Urban Development for your location. For example, if a household of four in San Francisco has income below $168,000, they qualify for some assistance.
Do you accept payment through the Children's Council?
Yes we do! Camp Doodles is registered with Children's Council San Francisco and if you currently receive the maximum assistance, we will cover the balance through our scholarship program so that there is no additional out-of-pocket cost for the 9am-4pm program. Extended care is available at a reduced rate of $25/week.
Do you offer referral credits?
Absolutely! We provide a $25 credit when you refer a new family to Doodle.
Simply have them reply to their registration confirmation within 24 hours with your name as the referrer.
We take care of the rest and will notify you of the credit. Thank you!
Is lunch available?
We partner with local businesses to provide fresh meals that are made to order. Lunch maybe available for purchase during check-in at the kiosk depending on location for $8.50 each.
If lunch is not available for purchase, please pack a nut-free lunch.
What are the age limits for campers?
Primo: Age 3 1/2 when camp session begins.
Spark: Grades 1st – 5th (entering in Fall).
Leadership (LIT): 6th – 10th grade (entering in Fall).
When is the registration deadline?
We strongly recommend signing up as early as possible as we cap session enrollment to ensure the highest program quality.
Want to add additional sessions? Simply log in to your existing account and add away!
How do I enroll my camper in Extended Care?
Simply sign up online for an entire week of Extended Care during registration by checking the Extended Care box when selecting camp sessions. A day of Extended Care includes both the morning (8:00 a.m. – 9:00 a.m.) and afternoon (4:00 p.m. – 5:30 p.m.) sessions.
Don't need an entire week of Extended Care? No problem. Our electronic check-in / check-out system will automatically add it to your account for that day if pick up or drop off occurs during Extended Care hours.
For LITs, Extended Care is included and there is no additional fee.
Does Camp Doodles serve children with special needs?
While our camp doesn't specifically cater to special needs, we have had all sorts of kids be successful at Doodle! We would love to speak with you about your child with special needs, and if we are the right camp for them.
If your camper will come with an aide, we are happy to have them along. However, all aides are required to complete our standard background check before coming to camp, and need to be oriented to camp policies and procedures. Please contact us for details.
Do you take non-English speaking children?
Yes we do! Because Camp Doodles is a hands-on, project-based summer camp, children who are not fluent in English can still have a great experience. A basic understanding of English would be very helpful though.
In addition, our team is diverse so depending on location, you might find someone who speaks Spanish, French, Mandarin or Tagalog to name a few.
My camper has serious allergies – how do you handle them?
Camper safety is our number one priority and we take allergies very seriously! We are therefore a nut-free camp.
You will complete a detailed medical information form during registration. Please include any and all relevant information. Each counselor will receive this information daily for his/her campers. We also welcome you to contact us in advance of camp to talk through any concerns or specific instructions you may have.
All medications (including inhalers and EpiPens) and topical treatments must be checked in with the Site Director and will be kept in a secure storage container which can only be accessed by our staff.
Each of our team is independently certified in First Aid and CPR. In the case that your camper is prescribed an EpiPen or inhaler, your camper's counselor will carry those with them in case of emergencies.
How do you monitor who is picking up my child?
Our proprietary electronic check-in / check-out system requires a unique security code to be entered at pick-up (you create this code during registration). The system will print a security label that is attached to each camper's wristband. Our team members check security labels before any child is allowed to leave camp.
How do you protect the safety of each camper?
We carefully design each of our activities to be as absolutely safe as possible. In the event that a camper does get injured, each team member is certified in First Aid and CPR. We record all injuries and notify parents of anything minor. For any serious injuries, we call 9-1-1 as appropriate and then immediately call the parents.
How do you screen and train staff members?
All team members must pass an arduous interview process before they can call themselves a member of Team Doodle including:

Multiple rounds of interviews
Prior employment references
Proof of First Aid and CPR certification
DOJ criminal background check

In addition, all staff complete a comprehensive training program prior to camp as well as ongoing education throughout the season.
What is ACA (American Camp Association) accreditation?
The main purpose of the ACA accreditation program is to educate camps in the administration of key aspects of camp operation, particularly those related to program quality and the health and safety of campers and staff. The standards establish guidelines for needed policies, procedures, and practices. The camp, then, is responsible for ongoing implementation of these policies.
The second purpose of ACA accreditation is to assist the public in selecting camps that meet industry-accepted and government-recognized standards.
How can I get a receipt of my camp purchases for tax purposes?
Log in to your account at campdoodles.force.com to download your tax receipts.
Please click on My Account then the Print Invoice button at the bottom.
Our federal tax-ID # is 81-2733389.